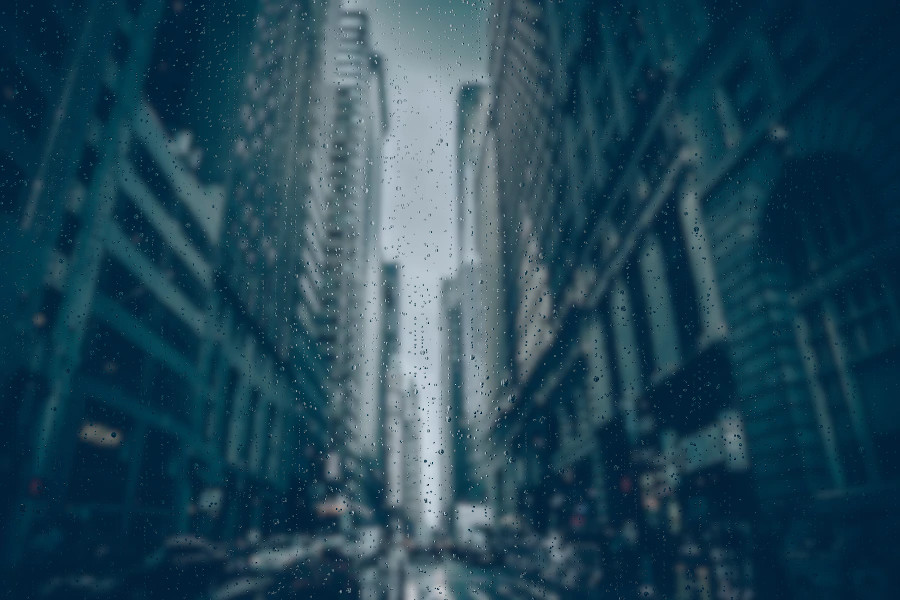 Hydreon Solid-State Rain Sensors
Rugged, maintenance-free Weather Station tipping bucket substitute
The rain detection solution
Rain Gauges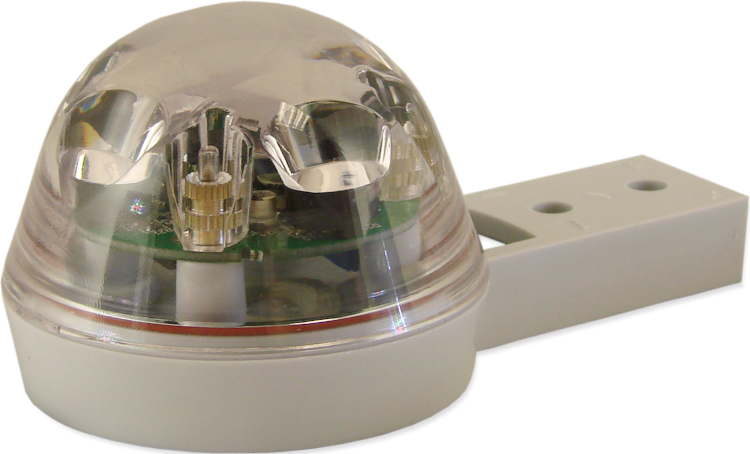 The Hydreon Optical Rain Gauge family is a reliable and cost-effective choice for precipitation measurements. The sensor package is about the size of a tennis ball and completely sealed from the environment. A built-in mounting arm allows for convenient mounting to weather station masts, buildings, and other infrastructure.
The Rain Gauge senses water hitting its outside surface using beams of infrared light, modeling the principle used in automotive rain-sensing windshield wiper controls. The optical gauge bounces the infrared beams within the sensor lens, and as rain drops hit the surface, the infrared light escapes through. Changes in the intensity of the infrared beams during rainfall are directly correlated with the size of the rain drop. The system automatically compensates for condensation and very small drops; it can detect rain drops less than a half millimeter in size!
Optical sensing technology overcomes many of the shortcomings of conventional tipping bucket rain gauges. The sensor works in mobile environments, there is no collecting funnel to clog with leaves, and the round shape makes it essentially self-cleaning. With a range of accuracies available, applications now include a tipping bucket rain gauge replacement. The compact size makes them ideal for wet weather notification systems or remote rain gauges where periodic maintenance is not possible.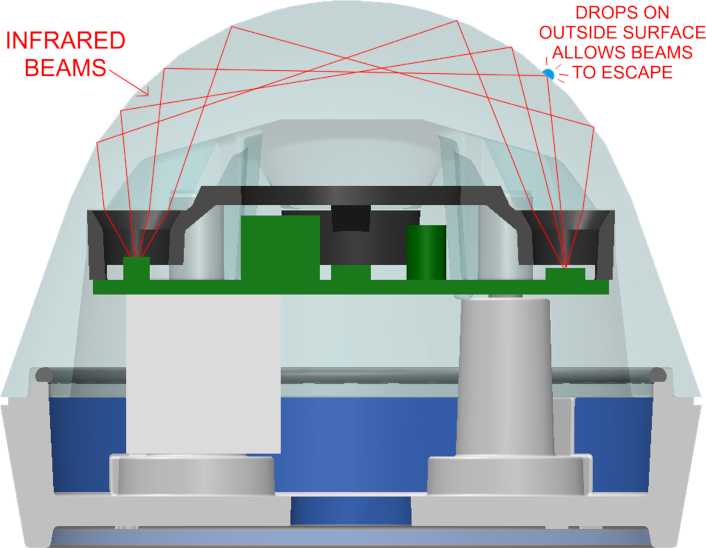 The patented Rain Gauge optical design keeps the beams inside the sensor, away from the influences of falling leaves and spiderwebs.
Check our latest Rain Sensor the
RG-15
The Hydreon RG-15 takes the tipping bucket feature of the RG-11 and improves upon its accuracy and reliability
Applications for the Rain Gauge
The Hydreon Optical Rain Gauge family is suitable for almost any application that requires a reliable and sensitive rain sensor, including:
Questions? Email us at info@hydreon.com